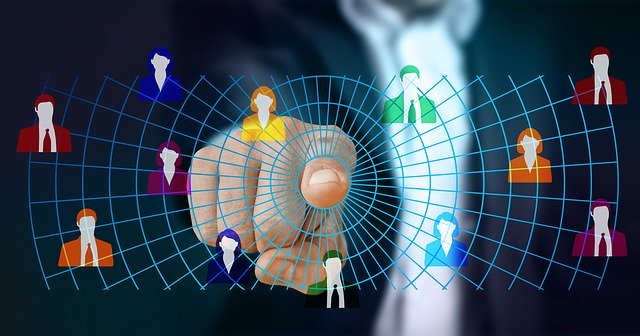 Knowing how websites function does not mean you can make one yourself. It takes some skill to add design features using HTML code. To achieve a professional looking website, continue educating yourself on the the finer points of design. Follow the tips ahead to assist you in your site creation.
Always check your website from a variety of browsers in different areas of the country or world. If you just check it from you personal computer, what you see may be vastly different from what others see. Research all the commonly used browsers and design accordingly. You may also want to view your site using a different computer operating system to make sure that everything is compatible whether they are using Windows, Mac, or Linux.
A tagline should be shown in full view on your website. The tagline includes a motto or clever phrase that speaks to the purpose of your business. It's important to use a tagline that is clear since you have about eight seconds when someone goes to your page to get them interested in exploring your entire website.
Be sure to select the correct graphics when designing your website. PNGs are currently the best standard for graphics online. For screenshots, text buttons, and other non-photographic images, use PNG if the image has more than 256 colors, and GIF if not. JPEG images are good for pictures.
Avoid using frames on your site. Frames used to be beneficial in some ways, but they always had their issues. Visitors are bookmark junkies and frames make that task extremely difficult and a simple scroll an annoying effort. There are easier ways to give seamless flow to your site.
A good website should display and function in any type of web browser, so it is vital that you test your website in every browser currently on the market. What may work great in Firefox, may not work well in Internet Explorer or Chrome. Verify the way in which your pages load in all major browsers prior to your official launch.
Have a search element included so visitors can search your website content. If visitors to your site need something specific, they look for a search box first. If your site doesn't have one, they will probably go to a website that does. Put the box on the right-hand top of the page.
You should update your content and get rid of expired content regularly. You will come across as undependable or an amateur if you have information on events that have long passed. People want the most accurate information available, and by leaving outdated information online you're showing you don't really care what they want. Review, update and delete content as a matter of course.
Always take outdated information and content off of your website. If you're talking about events that happened a year ago, you are behind the times. Readers want to read sites that are current. Keeping old information on your site demonstrates that your site lacks attention.` Create a timeline for your updates, and clean up any old promotions or information that is not current.
You want to ensure that your site is easily able to be scanned. Various tests on usability demonstrate that most online readers do not actually read all the content; instead, they scan it for something that interests them. Break text into small, easy to scan sections to help readers quickly find the information they are looking for. Put important facts near the top of the page. This can help you make sure your visitors have a better experience since they can easily find what they're looking for.
Make sure to preserve personal information that may need to be entered again by the same user of your website. When a user needs to enter their information multiple times to sign up for various options you give them, make it so that they don't have to enter duplicate info from beginning to end on their own repeatedly. Creating "sticky"' information in this manner makes the whole process much more simple and smooth, and your visitors are sure to appreciate the time you save them as well.
Include photos into your website. Those photos can give your site a lot of personality. Many people find pictures appealing and will spend more time on the site and looking at them.
Search Box
Set up your website so that people can easily search it. This is especially important if you have a large website. The best place to put your search box is on the top of your homepage. Shoot for the upper right corner. Users often expect to see a search box in this area and may want to search your site for the information they are looking for. FreeFind and Google both distribute a search function which you can use on your site.
Consider visitors when constructing your site. User needs must be your main focus. These needs include usability, accessibility, user interaction and overall user experience. You should consider these issues as you go about your work. Try to make sure you look at your site from the perspective of your visitors as you design it.
Know what you're talking about. If you want to have a blog or website, you need to research anything you plan on posting. Providing misleading information to your consumers will only cause them to leave your site. You need to understand the subject to write a good blog.
The types of files that you use for the graphics on your website will affect the size of the files, which will also affect how fast your website loads. You are better off keeping the graphics to the normal GIFs and JPEGs so it loads smoothly. Although there are a number of advantages to using PNG and BMP files for web graphics, these types of files take up much more disk space. You should convert graphics into a more manageable file type that will make an more pleasant experience for your users.
Learning how to design good websites becomes even simpler the more you do it. Try some easy web pages with C+ and HTML to learn the basics. Practice should start sooner than later.
When you have some ideas for websites, you may as well reserve your domain name right now. Use your creativity in choosing a site name, but ensure you do now to keep the site for yourself. There may be others thinking along the same line. The connection among people is amazing.
New web designers who are aiming to create an appealing website, should utilize Photoshop. Photoshop is a program that individuals new to web design can use to quickly create professional level pages. When you do not possess a program like this one, it can be extremely difficult and time consuming to get enough information to build an appealing site fast.
Now you know what it takes to create a great website. But, it does take some skill, which is why you need some help. Keep these tips in mind as you set out to design your own professional looking website.